HOME
ABOUT
TEAM
SERVICES
CONTACT

WORK
PHOTOGRAPHY
We seek projects capturing touching images that endure and leave a message impacting and creating human emotion. All of our images are conceived and meticulously composed so that our customers get an effective and bold product that reflects the needs of the world around us.
Our work flow is developed in 3 stages: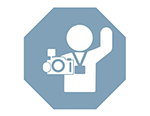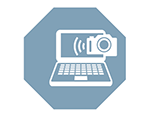 Preproduction
production
post-production
After speaking and understanding the clients needs, we plan the logistics and best approach to obtain the best picture possible having in mind things such us:
It is the time of the so called "Shooting" all the elements required and planned at the preproduction are set up, all equipment must be working properly, they include:
After the production and downloading the material a selection of the best photos is made, and each one is edited and retouched to correct possible imperfections. Photos are colored and enhanced to fulfill all clients needs and requirements.
Location
Target
Lighting
Props
Necessary equipment
Possible weather conditions and Timing
Lighting Equipment
Scenery
Props
Make Up
Products
Camera, batteries, memories, cables, extension chords etc.
Special Software may be required for the development and post-production of the images.
THESE ARE OUR SPECIALTIES
NCO Club "La Palmara"
93 Luxury Suites & Residences Hotel
Architectural Photography
Architectural Photography
Architectural Photography
Le Mond Asesores de Imagen
NCO Club "La Palmara"
Kellogg's "Reimagining Cereal"
Architectural Photography / Portraits
Architectural Photography